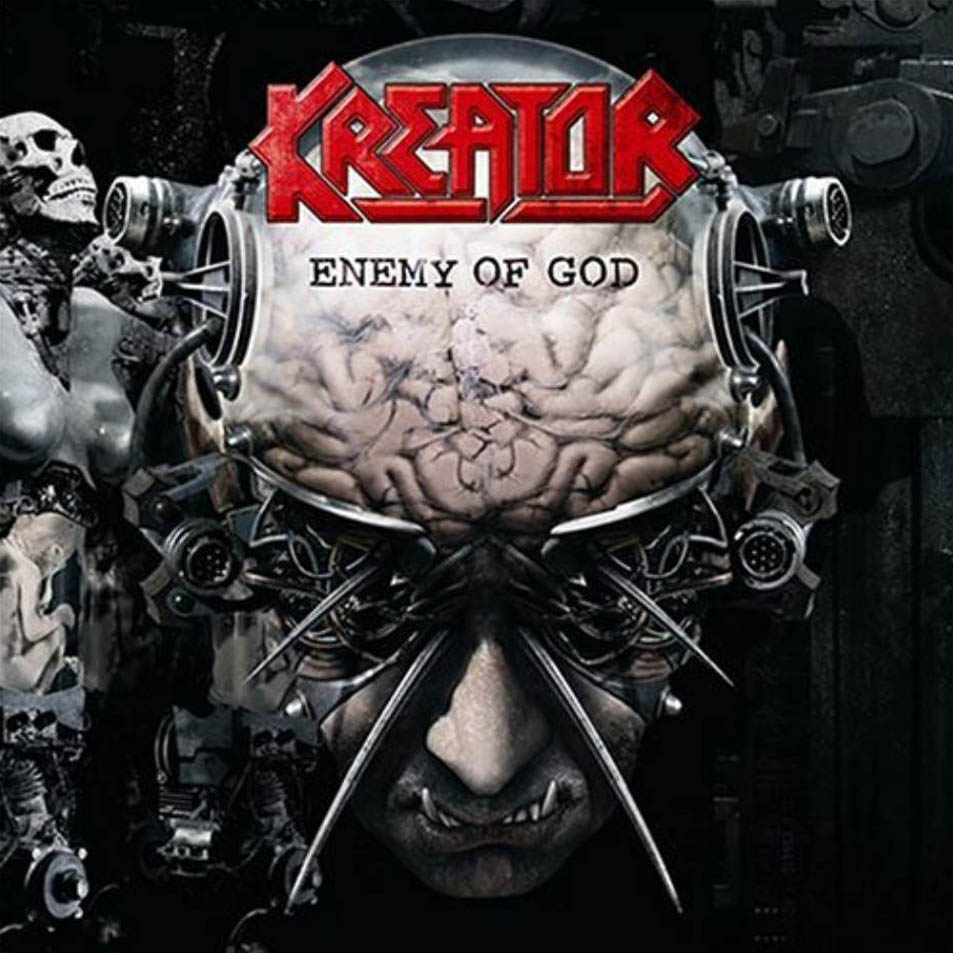 One of the best thrash metal groups ever released one of their best albums in 2005. Although Kreator has always been huge in the heavy metal community, it was THIS album that really brought them to a much higher level. It brought them to a higher level not because it's their best (it's not), but because of their more complex song structure and their extensive outreach to the masses when advertising the album before its release. Probably the thing about this album that means the most to the band is that they crafted this album together for one reason: to remind everyone what true thrash metal sounded like. That's what you hear from almost everyone, but actually, wasn't that the whole intention of Violent Revolution? The whole point of Violent Revolution was to break away from their melodic/experimental/whatever it was they were doing and to go back to what REAL thrash metal was. Well, apparently this is like "Violent Revolution Part 2". Except instead of going back to their much harsher sound, Enemy of God takes most of the elements from the 80s thrash metal sound and brings them to the modern stereotype of thrash metal.
When you talk to a metalhead from my generation (born in the mid-80s to mid-90s) and ask them to give you their understanding of thrash metal, there are two words that I guarantee you will ALWAYS hear: yelling, and SPEED. And when you listen to modern thrash metal records, they all have the same Slayer-influenced sound of just playing SPEED SPEED AND MORE SPEED. Of course, that speed and brutality was the original Kreator sound, so Violent Revolution didn't really do them much good despite how amazing it was. As well as attempting to deliver a purer thrash metal sound in hopes of keeping the generic form of the genre alive, Kreator also cites the German death metal scene (Fleshcrawl, Morgoth, etc.) and melodic death as influences on the album's sound.
Focusing more on the musical structure of the record rather than the technical details like speed and complexity, Kreator go as far as to bringing in traditional heavy metal influences into the guitar solos. That's the first thing that this album struck me with; the guitar solos sound like something from a Judas Priest record or a melodic thrash metal album. One thing that this album lacks is energy. It's not a significant amount, but it is definitely noticeable. You put this side by side with the albums released before and after it, Violent Revolution and Hordes of Chaos, and you can EASILY hear that Enemy of God has less of an energetic output than either of the other albums. I mean, the damn thing has everything that describes a thrash metal album, but could it be possible that Kreator, the band that released one of the single heaviest thrash records ever (Pleasure to Kill), might have put SO much focus on musical creativity that they forgot to play what they wrote with energy?
I think that it's because the direction that their creative minds took them didn't call for as much energy and anger as some of their other records. But then again, even though that's totally acceptable in my book, I still feel that there's something missing whenever I listen to this album, and it gets irritating. So in other words, if you're hoping for a brutal and extremely energetic thrash record, look elsewhere in Kreator's discography because this might leave you somewhat unsatisfied. This is where being a music review has paid off, because I can focus on different sections of the music and see how good it truly is instead of blindly ripping the fucking thing apart at the first sight of something negative. I will make a note that there are some pretty energetic songs on this record like Suicide Terrorist, World Anarchy, and Dying Race Apocalypse (my favorite song off the album).
Would I recommend this album? YES! I would recommend this primarily to thrash metal fans and also to extreme metal fans in general. This is an album to have for anyone! One of Kreator's best and most musically creative releases gets my score of 17/20.